Reach local and nearby customers through mapAds. This solution simply takes your store products and puts them online. A potential customer will google an item and your products will be promoted if they are near by! KORONA POS and mapAds is integrated and can be activated right through your point of sale. Visit our mapAds site above today to get started.
Facebook & Instagram
Advertise your products on the most popular social media platforms as posts, ads, or video.
YouTube
Showcase your products through video ads on YouTube and reach a wider audience.
Google
Have your items displayed in Google searches and bring more foot traffic to your store.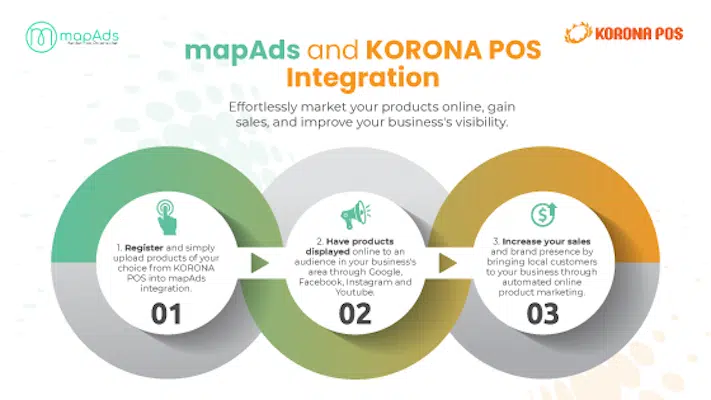 Partner with KORONA POS
Interested in working together to help businesses grow and succeed? Discover new opportunities by partnering with KORONA POS. Let's create a solution for people so they can make their goals happen.